What Is Tiktok Photo booth
TikTok is a popular social media app that allows users to create, watch, and share 15-second videos shot on cellphones. With its personalized feeds of quirky short videos set to music and sound effects, the app is notable for its addictive quality and high levels of engagement. Amateur and professional creators alike can add effects like filters, background music, and stickers to their videos, and can collaborate on content and create split-screen duet videos even if they're in different locations.
With one billion monthly active users, TikTok is in the upper echelon of social media apps.
Not sure why TikTok is so popular?
A Neilsen study attempts to explain why.
Commissioned by TikTok, the study analyzes data from over 8,000 survey respondents who were asked questions regarding their perception of the site's content.
The objective of the study is to understand what people value about TikTok. Results offer insight into why it's become a cultural phenomenon.
Let's dig into the data and try to figure out why a billion people are using TikTok every month.
That all helps to explain why TikTok is so popular.
Users even feel more positive toward content from businesses and brands on TikTok compared to other platforms.
That indicates businesses are taking a whole different approach to marketing themselves on TikTok.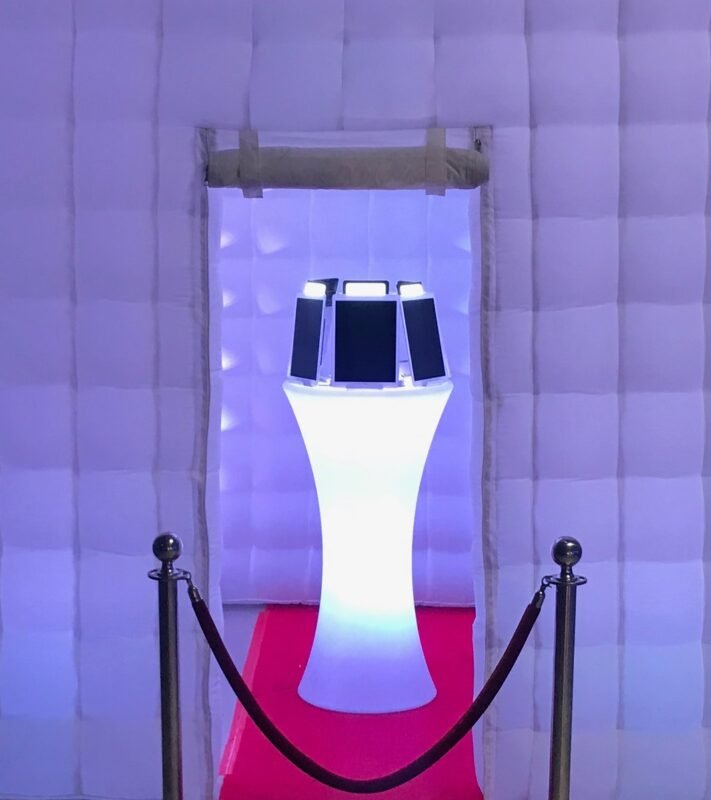 Our Package Include: Halo Photo Booth, On-Site attendant, 1 Big Speaker Kids can sign into their tiktok account and upload their videos Unlimited Videos AirDrop & Digital Sharing, Custom Branding/Overlay on Videos/pictures, backdrop, Digital Props, Red Carpet, VIP Polls, Delivery, Set-up, and Take Down.
The Halo photo booth is a great addon to any event. It's one of the newest, most popular photo booth experiences. There are so many fun photo options including animated GIFs, Boomerang videos, and virtual filters. Our Team will capture amazing action shots as the event unfolds.
Photos and videos are shared instantly through email, Facebook, Instagram, or even text messages. we will also provide you with an online gallery containing all of the photos and videos and onsite printing service.
TikTok Photo Booth Los Angeles